CLE Events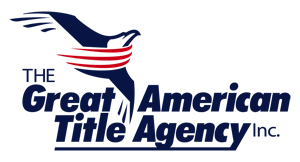 In conjunction with Fidelity National Title Group,
Invites you to attend our continuing Legal Seminar
"Ethical Best Practices: Pairing Online and In-Person Networking Activities"
AND
"Flip Your Memory Switch"
Presented by Matthew Goerke, America's leading expert in the field of Memory Development

Tuesday, January 15th, 2019
5:30 p.m. Registration
6:00 p.m. – 8:00 p.m. CLE Program
Location:
The Great American Title Agency, Inc.
170 Hamilton Avenue, Suite 207
White Plains, New York 10601
Kindly contact Elisabeth Baker to RSVP by January 8th, 2019
(914) 761-1776 ext. 202 or EBaker@GAmericanTitle.com
1 Ethics and Professionalism Credit and 1 Skills Credit
Seating is limited and reservations are required.
This program is appropriate for both newly admitted attorneys and experienced attorneys. Fidelity National Title Group has been certified by the New York State Continuing Legal Education Board as an Accredited Provider of continuing legal education in the State of New York.
This program has been approved in accordance with the requirements of the New York State Continuing Legal Education Board for a maximum of 1 Ethics and Professionalism credit hour and 1 Skills credit hour. Regulations and Guidelines of the CLE Board provide that Credit shall be awarded only for attendance at an entire course or program, or for attendance at an entire session of a course or program. No credit shall be awarded for attending a portion of a course or a portion of a session.

Creating opportunities for clients by providing superior educational and networking functions.