The GA Advantage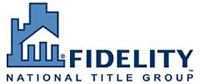 Our association with Fidelity National Title Group
The Great American Title Agency,Inc. is an agent of the Fidelity National Title Group ("Fidelity"), which is comprised of the largest and most respected title insurance and escrow companies. A member of the Fortune 500, and 166 years in business, Fidelity is the largest provider of title insurance, maintaining the largest reserves, solvency, financial strength and expertise. Fidelity offers the best protection for the insured policyholders.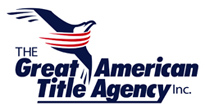 Our Expertise Supported by Decades of Experience
Our title agency represents a collective 250 years of experience in Agency Management, Legal Counsel, Clearance, Escrow, Settlement, Accounting and Recording. We are supported by executive sales professionals who also possess decades of title insurance services and expertise.
Our experience encompasses the management of premier transactions including the sale, acquisition and financing of residential and commercial/industrial properties, office buildings, retail facilities, leasing, mortgage and construction loans.
Our Clients
The Great American Title Agency, Inc. has clients of all types and sizes (developers, owners, attorneys, law firms, banks, lenders, leasing companies and other financial institutions) in New York, Connecticut and New Jersey.
Superior and Professional Services
The Great American Title Agency, Inc. is open for business 24 hours a day, 7 days a week to assist your transaction:
Prior to your client entering into a contract, we can, within 24 hours, assist you with a last owner search, mortgage search, lien and judgment search, bankruptcy search. A complete title report can be provided in three business days.
We have all the resources and staff necessary to give you the best our
industry has to offer.

Contact Us Today