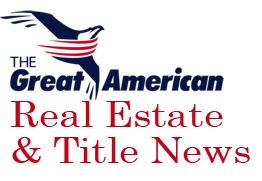 New York State throughout its history did not regulate or license title insurance agents. That has all changed with the passage of the Administration Title Agent Licensing Bill of 2014. The bill was passed by the New York State Legislature and signed into law on April 1, 2014. In order to do business in New York State as a qualified title agent the entity (or Individual) must be licensed, and in addition must secure a Certificate of Appointment to do business from a licensed and registered title underwriter in the State of New York.
The Great American Title Agency secured its title license on October 23, 2014, and has received its certificate of appointment. The sub -licensees of the entity are John J. Hughes, Jr., Esq., Julia Kirby, and Mark Cocozza.
The New York State Land Title Association has published a list on its website of the licensed title agents In New York who are members of the organization.
As part of the due diligence process when choosing a title agent for closing, attorneys, lenders and homeowners should check this list to be sure that they are dealing with a duly appointed and licensed title agent. This is for their protection as well as for the protection of their clients and borrowers.
The title agent licensing bill contains continuing educational requirements. The DFS (Department of Financial Services) will be conducting periodic market conduct examinations of the title agencies as well as underwriters.
This will be in addition to the financial audits which are conducted by the title underwriters of their agents.
These regulations will go a long way to bolster the industry's reputation, and serve as an added protection for consumers.